About DartFrog.pet
DartFrog.pet was founded in 2020 as a response to Facebook related dart frog, amphibian and reptile groups being shut down and the lack of viable information online for frog keepers. We are looking to preserve and consolidate information about the proper care and husbandry of pet dart frogs. We would like to further bring together dart frog keepers and dart frog breeders to help dissuade illegal frog trafficking and dissuade the illegal frog trade and harvesting of frogs from the wild which further declines endangers frog populations.
Combined with our 20+ years experience in frog husbandry, master herpetology certifications, university education in zoology, biology, physiology, chemistry, botany, and work in university, zoos and in the field, we hope to be an ideal one stop or primary resource to help the dart frog keeper community thrive and keep dart frogs happy and healthy at home and in the wild. We always welcome input, information, research from professionals, researchers, experienced keepers. Furthermore we welcome questions from all especially beginners as we are happy to put more information out into the "frogverse" for all to consume.
Special thanks to the University of California and the Santa Barbara Zoological Association.
We support the captive breeding (cb) of dart frogs and discourage the wild caught (WC) acquisition of animals. Any endorsement of wild caught frogs is prohibited on this site and forums unless it discusses the adverse concerns associated with wild caught animals. No promotional sale endorsement of wild caught frogs is permitted on this site. Wild caught salesmen are prohibited from using this site for promotion.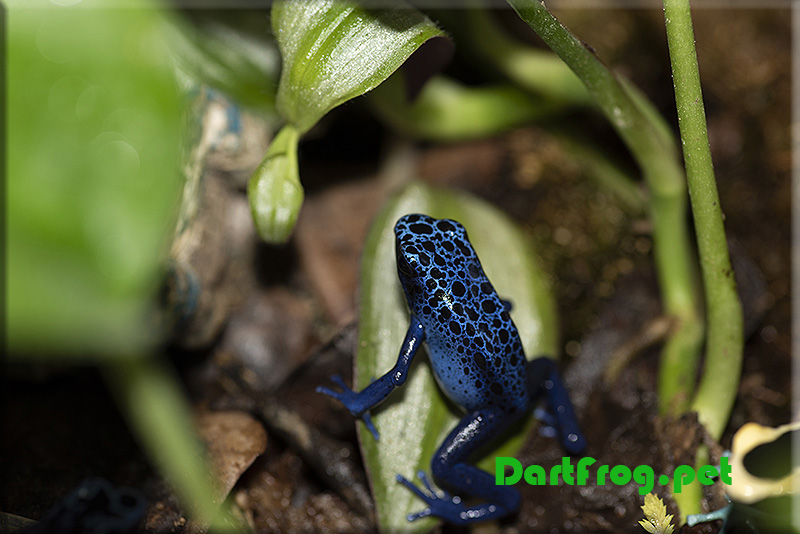 References:


University of California, Santa Barbara

University of California, Berkeley

University of California

American Museum of Natural History

AmphibiaWeb

Amphibian Survival Alliance

Animaldiversity.org

Aquarium of the Pacific

Association of Zoos & Aquariums

Dendrobates.org

Encyclopedia of Life

IUCN SSC Amphibian Specialist Group

Joshsfrogs.com

Semanticscholar.org

Smithsonian Tropical Research Institute

Tinctorius.ch


Frost, Darrel R. 2021. Amphibian Species of the World: an Online Reference. Version 6.1 (2022). Electronic Database accessible at https://amphibiansoftheworld.amnh.org/index.php. American Museum of Natural History, New York, USA. doi.org/10.5531/db.vz.0001
Note: Starting with version 6.0, Amphibian Species of the World will be updated in real time and can even vary from hour to hour, which means that citations will have to specify a date, and for purposes of citation and supplemental data authors will have to make permanent archives. They can be constructed through http://www.archive.org. Previous subversions (i.e., modifications of individual records) can be accessed using the Wayback Machine (http://archive.org/web/web.php). Prior to version 6.1 the url for ASW was
http://research.amnh.org/vz/herpetology/amphibia/index.php, and this will be the appropriate search string for the Wayback Machine.
AmphibiaWeb. 2022. University of California, Berkeley, CA, USA. 2022
Creative Commons License AmphibiaWeb's policy on data use.
AmphibiaWeb Copyright © 2000-2022 The Regents of the University of California